Most English and Welsh rivers too dirty for new European standards
• Report says only 5 of 6,114 are in pristine condition
• Government could be taken to court or fined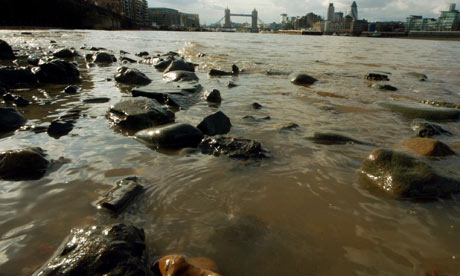 The river Thames at Bermondsey looking towards Tower bridge, London. Photograph: Graham Turner
Only five of the 6,114 rivers in England and Wales are in pristine condition, and more than three-quarters are expected to fail new European quality standards, says the government's fullest-ever ecological assessment of water quality.
The report, by the official pollution watchdog, the Environment Agency, shows that 117 English and Welsh rivers are ranked on a par with the dirtiest rivers in eastern Europe, a further 742 are considered to be in "poor condition" and 3,654, or 60%, are in "moderate" condition.
continue reading.........